On September 21st, Chengdu Sheer officially signed a cooperation contract with Japanese game companies HYDE and CURO, aiming to create new value across the entertainment industry with the gaming at its core.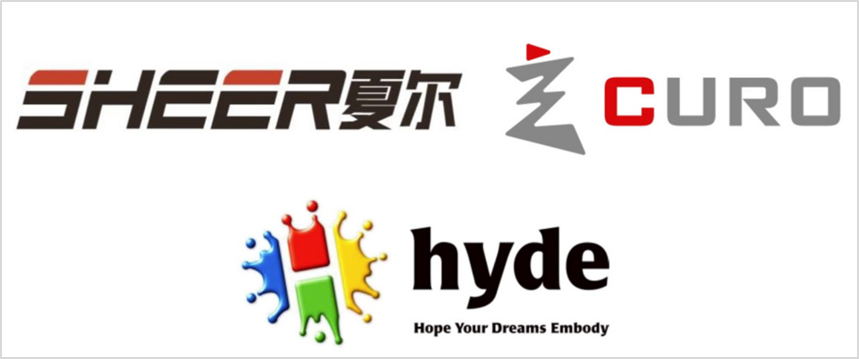 As a professional giant game CG production company, Sheer possesses a strong proactive mindset. In order to adapt to a broader range of platforms, swiftly respond to industry trends, and stay ahead in developing high-quality games, Sheer has reached a cooperative consensus with premium Japanese game production companies HYDE and CURO on the future direction of gaming development. Through this collaborative effort, the three parties will join forces and leverage our respective technological advantages for joint project development.
HYDE, one of the partners, is a veteran game developer in Japan. Their members and subsidiaries  have rich development experience across various sectors within the game industry, including console games, mobile games, PC games and other entertainment applications. In addition to its headquarters located in Tokyo, the company also has studios in Sendai, Niigata, and Kyoto. To date, HYDE has participated in the development of more than 150 video game titles, including famous "Digimon Survive" and "Rune Factory 5. "
CURO, another partner, is a Japanese company that provides various CG-related solutions and services to large game publishers. It is a high-quality supplier with a skilled technical art team and producers. Some of the games that CURO has participated in are "Bravely Default II", "CODE VEIN", "God Eater Resurrection", and "Monkey King: Hero is back."
 Mr. Kenichi Yanagihara, the CEO of HYDE (who is representing HYDE in this collaboration), once said in an interview,"In the current era, game development requires a wide range of skills and a much larger team than before. To adapt to the changing of times and to compete in intense competition, the best approach is to assemble a strong team." This statement has best addressed our collaboration. We are eagerly looking forward to a bright future in our collaboration!
---
Post time: Oct-25-2023