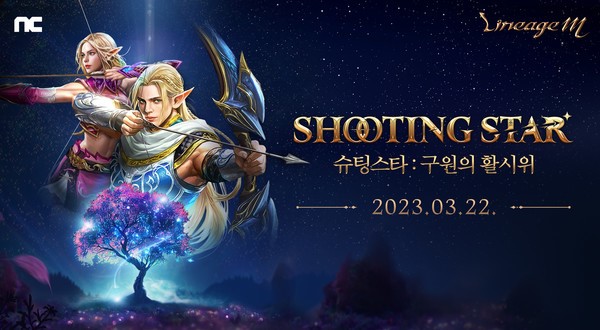 On the 8th of the month, NCsoft (represented by Director Kim Jeong-jin) announced that the pre-registration for the update "Meteor: Salvation Bow" of the mobile game "Lineage M" would end on the 21st.
At present, players can make an early reservation through the website. As a pre-registration reward, they can receive a coupon that can be used on both existing servers and the "Reaper","Flame Demon" servers. By using the coupon, users can choose one of the following gifts according to their preference: Marva's Supply Box or Marva's Growth Support Box.
The "Marva's Grace (Event)" included in the pre-login reward is a helpful item for battles. Additional statistical data can also be obtained through the use of buffs. Users who choose the Growth Support Box as Fairy-level users can also receive a special item, the "Shining Necklace of Dupelgenon (Regular)". Wearing the necklace help improve the user's long-range damage/accuracy and other abilities.
The company plans to release an update by adding a "Fairy" level. Players can enjoy the new fairy level and various new contents from the 22nd onwards, and updated information will be released gradually afterwards.
---
Post time: Mar-15-2023