The restaurant game Cooking Diary, which is popular and loved by players from all over the world, ushered in a new round of version 2.0 update on April 28. In this update, a new restaurant theme-Grey's Diner and Dungeon Mystery! was introduced, and you can see iconic outfits from different eras and mouth-watering dishes to suit every taste. Cooking Diary is a casual game released by the reputable mobile game developers in 2018. Up to now, the number of game downloads has exceeded 10 million, and daily users are active. This game is with good players reputation , especially loved by female players.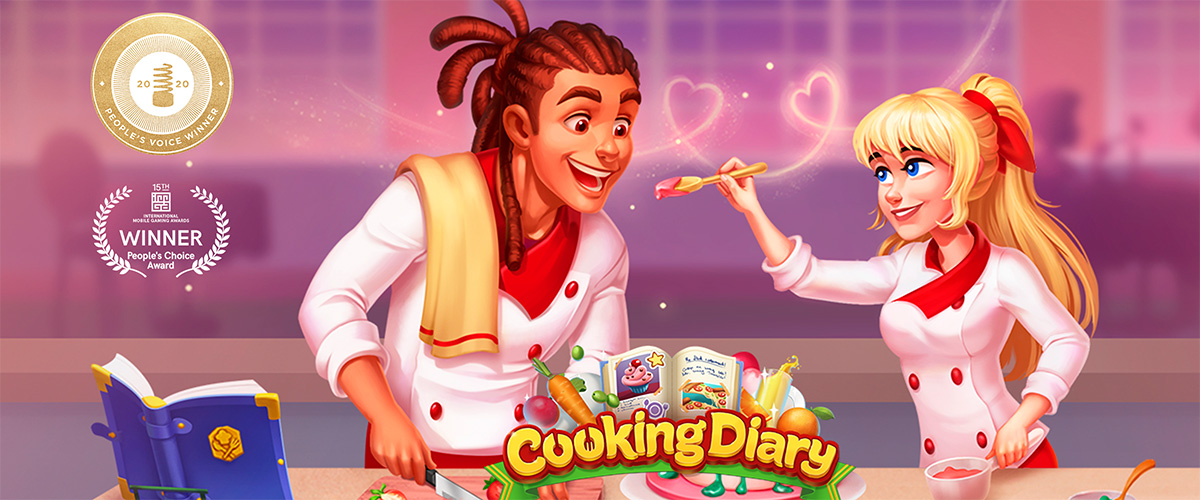 In the game, you can not only test your cooking skills through colorful and interesting levels, but also create an association with your friends to participate in the competition, and you can also change your hairstyle, the color of your eyes, or even the shape of your face!
Sheer is honored to cooperate with Mytona on this game from this year with providing the outsourcing service. Mytona's professionalism and support of our team has encouraged to establish long-term and effective partner relationships. It is vert grateful to have the opportunity to create fun games for players together!
---
Post time: Apr-28-2022